Space technology to support FRMCS implementation
March 16, 2023 – 12:44 pm
The standard European digital radio network for rail transport, FRMCS (Future Railway Mobile Communication System), will be rolled out across the continent by 2035. The European Space Agency (ESA) has launched a project to ensure reliable network coverage in order to meet this deadline. The DB E.C.O. Group is taking part.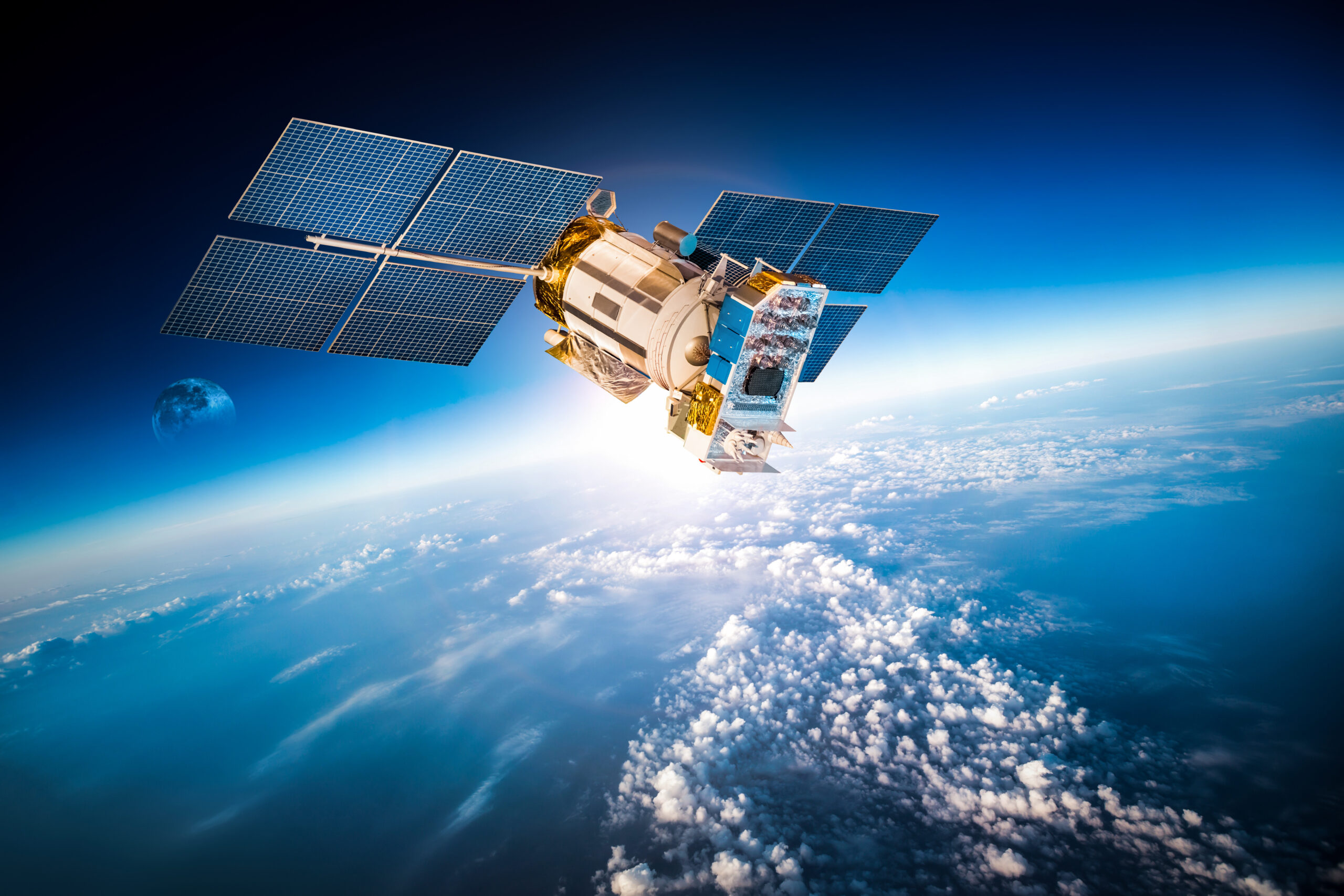 Rail companies and infrastructure managers face the challenge of providing blanket connectivity. This means ensuring that every corner of the rail system has a connection to a digital radio network to enable applications such as autonomous trains, ERTMS signaling and predictive maintenance. The current digital mobile communications system, GSM-R (Global System for Mobile Communications – Rail), is due to be replaced by FRMCS, a new standard European digital radio network for rail transport, by 2035.
Binational project launched
To meet the challenges of the gradual transition from GSM-R to FRMCS in pan-European rail operations, the European Space Agency (ESA) is now supporting FRMCS implementation with a dedicated project called Hybrid Space-Ground Communication Network for European Rail Systems (HSGR). The aim is to provide connectivity that integrates different communications technologies and complements the existing GSM-R and future 5G networks of DB and the French national rail company (SNCF) for safety-critical and operational train connectivity.
HSGR was officially launched on January 17, 2023. The ESA awarded the project to a Franco-German consortium led by Airbus Defence & Space, which includes DB Engineering & Consulting (part of DB E.C.O. Group), SNCF, and the software developer RHEA System. The consortium combines the expertise of European communications and cybersecurity industry leaders with leading European railway operators. Airbus's carrier-independent smart routing solution for public and private satellite-based and terrestrial networks will be adapted to the rail environment at the application level and tested.
First results expected in May
HSGR is an ARTES 4.0 (Advanced Research in Telecommunication Systems) project and part of the ESA's long-term program to develop products and services for satellite communications. It is co-funded by the French and German space agencies and the consortium members. That makes the project an example of binational cooperation between German and French rail operators and companies in the communications and cyber security industry.
The project is being implemented in two steps. First, a study will be conducted at the proof-of-concept level to ensure that the baseline rail use case scenarios are covered. This will include a pilot demonstration using Airbus's mobile terrestrial demonstration vehicle. The results are expected to be available in May 2023. The second step, validation of the system architecture, will then begin in September 2023. This will involve testing the system's functionality at DB's and SNCF's train laboratories. The consortium will test new data communication developments related to vehicle IT, broadband communications and radio technologies. DB and SNCF will ensure that the project is driven by their longer-term needs associated with hybrid satellite communications.