Strengthening Colombian institutions through rail transport education
April 11, 2023 – 12:22 pm
The National University of Colombia (Universidad Nacional de Colombia) is a public educational institution that is ranked among the top 10 universities in Latin America. It has chosen DB Engineering & Consulting, part of the DB E.C.O. Group, as a strategic partner to broaden its knowledge and its educational offerings on railways in Colombia. Its first training program has begun in March, with a special focus on the institutional strengthening of Bogotá's metro company, Empresa Metro de Bogotá (EMB).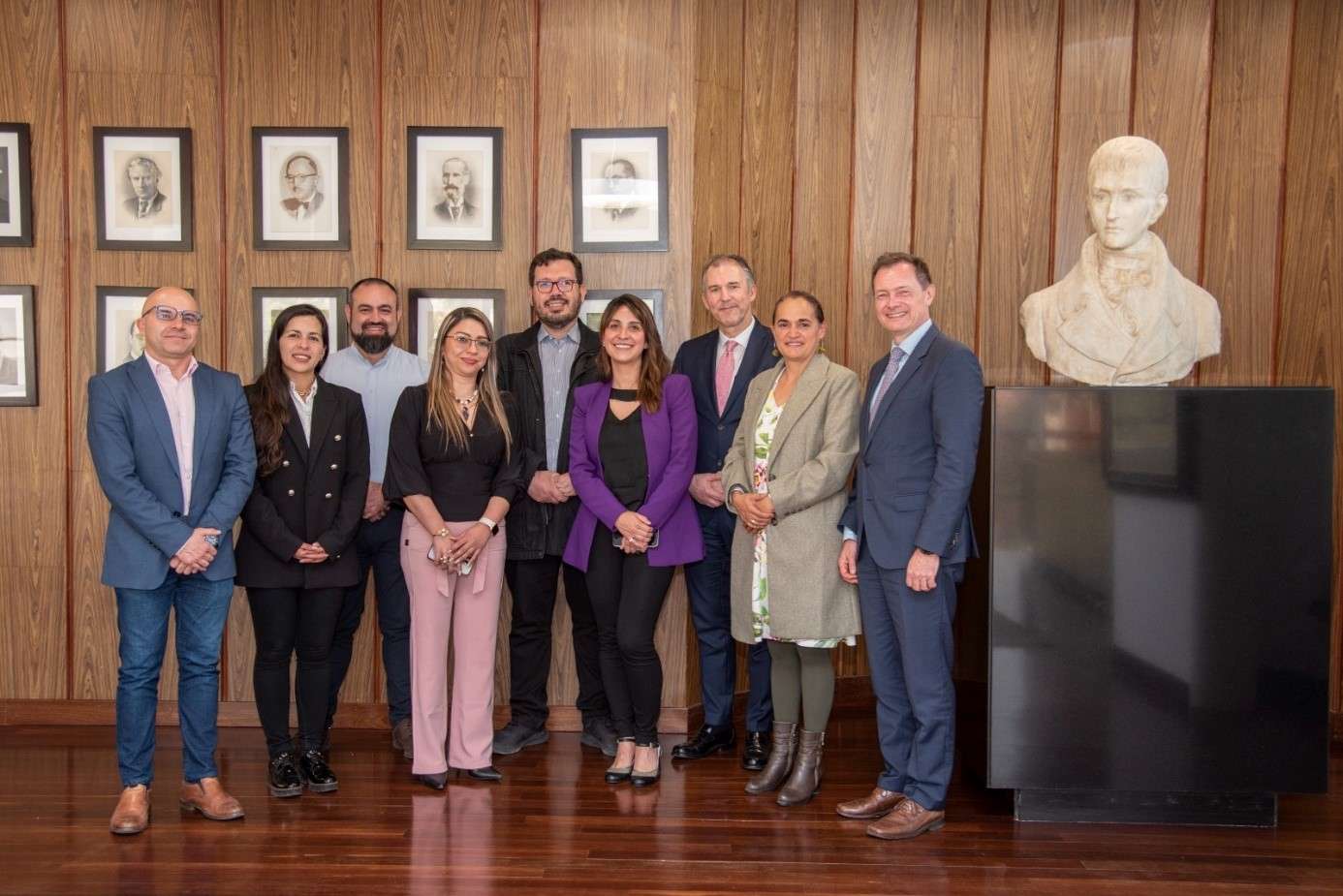 The partnership between the National University of Colombia (through its Faculty of Civil and Agricultural Engineering) and DB Engineering & Consulting (DB E&C) involves a training program that will be implemented entirely in Spanish and carried out in hybrid mode with the participation of expert trainers from Germany, the United States, Mexico, and Colombia.
Empresa Metro de Bogotá (EMB) is a Colombian public entity whose purpose is to transform mobility in the city. Not only will EMB design and build the railway and metro lines belonging to the Bogotá Integrated Transport System, but it will also operate, manage, and maintain them. Its overarching goal is to improve the quality of life and contribute to the development and urban renewal of the city by providing an efficient, sustainable, and user-friendly transportation service. In the program, which has a duration of 50 hours, participants from EMB will be able to deepen their knowledge of topics such as:
Railway and Metro Systems
Railway and Metro Components
Rail RAMS
Rolling stock: characteristics and new developments
Operation and digitization of infrastructure assets
Revitalizing the railway sector in Colombia
With its publication of the Railway Master Plan in 2020, the Colombian government formalized its intention to revitalize Colombia's railway sector, viewing it as an essential step toward boosting the country's competitiveness and driving sustainable growth. The plan has clear goals such as a 26% reduction in transport costs by 2030, synchronizing logistics chains, attracting foreign investment, strengthening transport services for goods and raw materials, and increasing the country's competitiveness indexes.
In addition, passenger transport and mixed traffic projects are also to be prioritized. There are currently around ten passenger transport projects in Colombia, three of which are under construction:
A pioneering training program in Colombia
The railway training program is the first to be provided to an entity such as EMB. A unique feature of the program is that it will be certified by a prestigious educational institution like the National University of Colombia, and it is the first DB Rail Academy training program to be conducted in Colombia. As an international vocational training and professional development provider created by DB E&C, DB Rail Academy offers railway expertise worldwide and helps railway operators, regulatory agencies, and industry customers in more than 30 countries to expand their training and professional development capabilities.
The international experience and in-depth technical knowledge of the expert trainers who will teach in the program were crucial factors in forming this alliance. DB E&C and the National University of Colombia are committed to training new generations of railway experts and to strengthening institutions in Colombia, which will be crucial to the success and sustainability of the Colombian rail sector's revitalization.