2021

A culinary world trip
"Success still tastes sweetest."
2021 – We're coming to the end of another year shaped by the coronavirus, but also another year in which we looked ahead together and achieved a great deal around the world. We're looking ahead to the future with optimism. We wish you all a successful, happy, and especially healthy 2022!​
Our culinary map 2021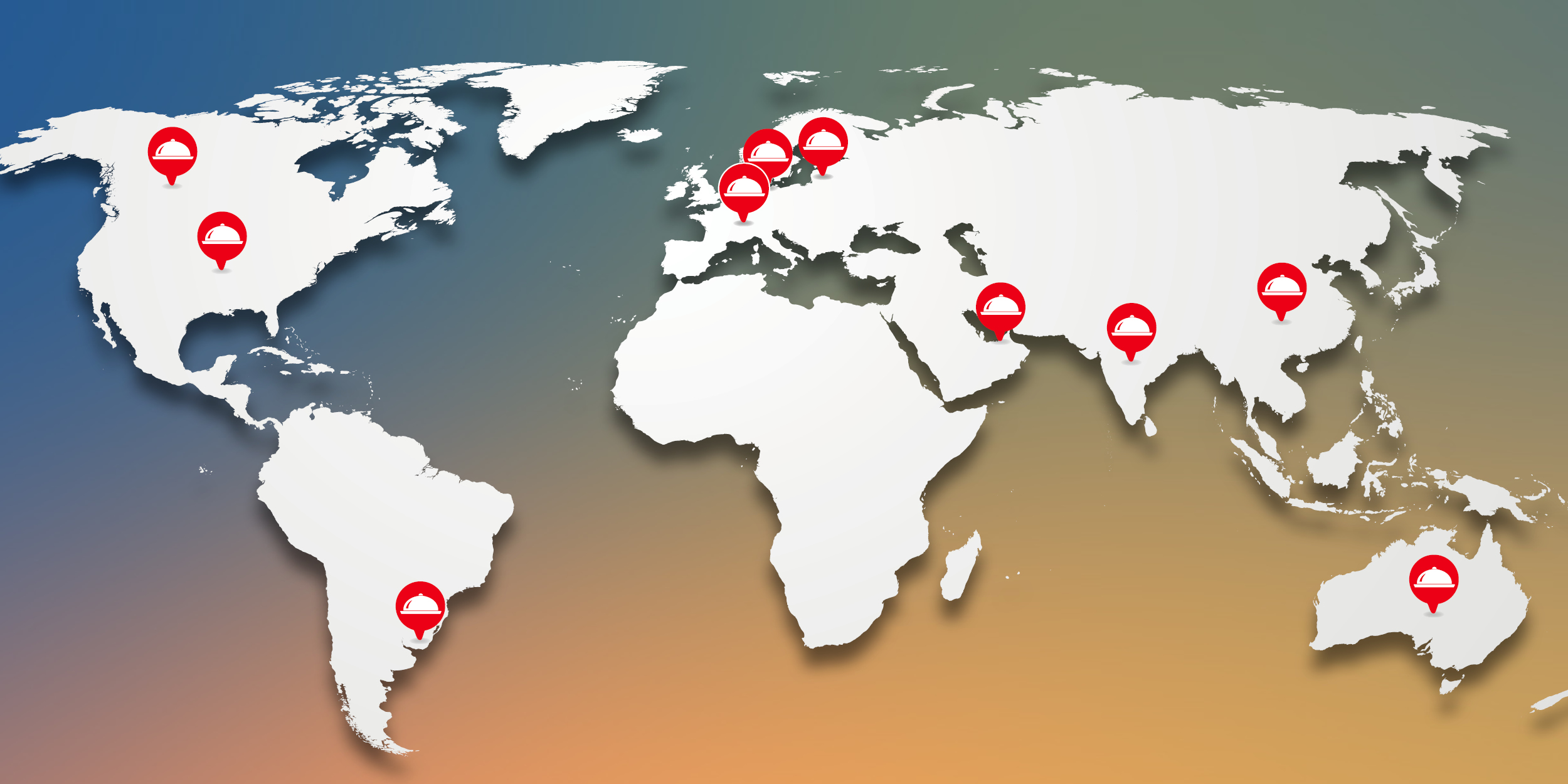 Our menu
For selected stops on our CEO Niko Warbanoff's culinary trip around the world, we have put together a small menu with additional ingredients. We wish you bon appétit.
Anniversaries that moved us in 2021