"Computer Vision" – a transformation process into a more efficient world of digital rail
October 20, 2022 – 2:22 pm
Artificial intelligence, used in the right way, can automate more and more processes in the future, speeding them up significantly and also reducing error rates. The experts at DB Engineering & Consulting (DB E&C), together with colleagues from infraView GmbH and ESE GmbH, are currently developing the "Computer Vision" digitalization project, a future-oriented tool for object detection in image data.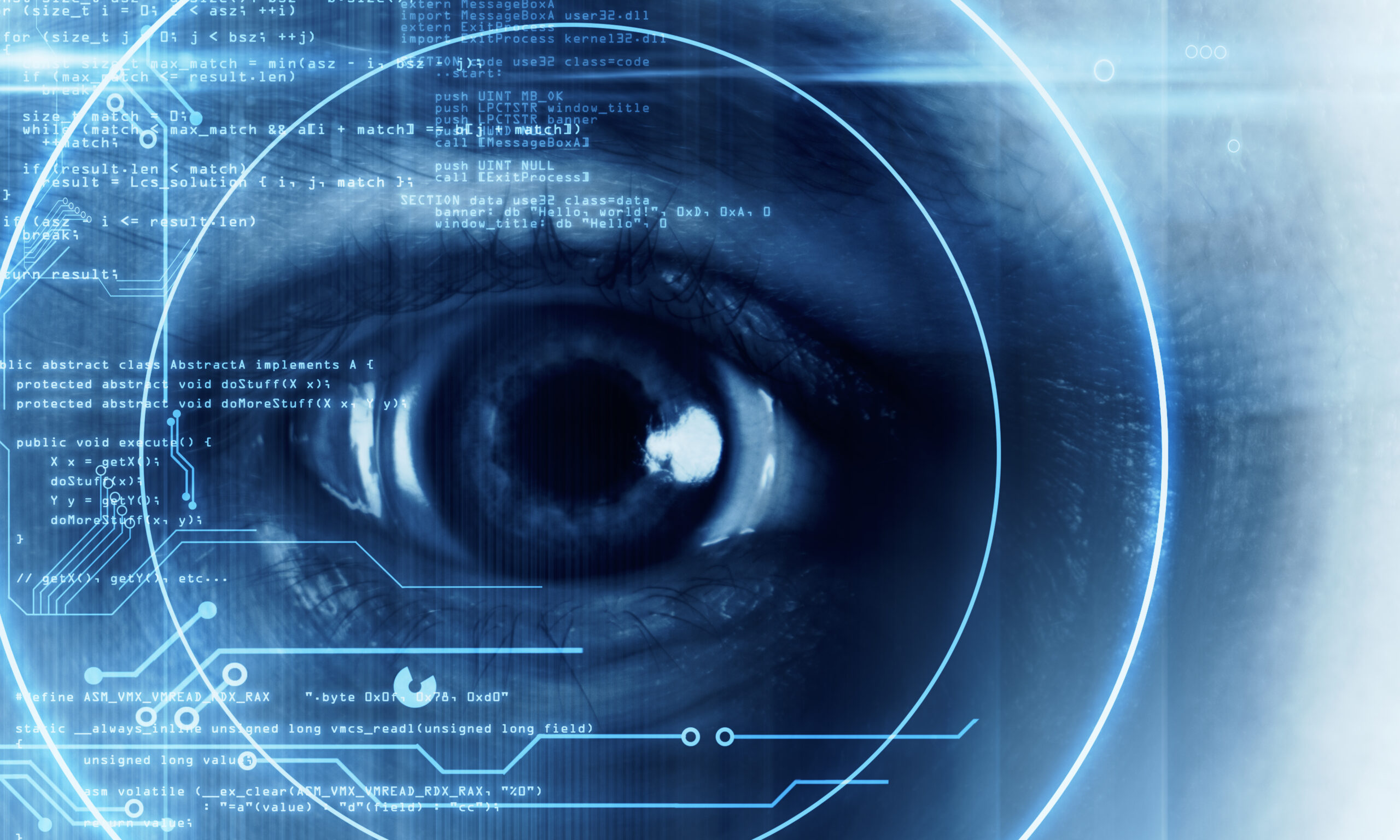 Working with image data is the main focus of the "Computer Vision" digitalization project team, which comprises ten engineers and computer scientists from DB E&C, infraView GmbH and ESE GmbH.
Their first task was to identify how existing processes could be optimized. Then, a feasibility study on the use of artificial intelligence (AI), especially for object detection in image data, was conducted in order to develop solutions. In addition, its potential in terms of innovations and simplified operations can be visualized for concrete use cases.
The goal of the research and field tests that commenced in February 2021 is to design and build a central platform for the DB E.C.O. Group that can be tested and used by all employees involved in object detection within their own technical disciplines.
Wide range of applications
Currently, the use cases resulting from this project cover five areas:
object detection in signal overview plans and site plans
object detection in 3D point clouds
object detection in panoramic images from 360° cameras
detection of control and command technology (CCT) objects in raw drone images and their subsequent localization in a 3D space
object detection of CCT objects in orthophotos based on helicopter survey flights
The use of helicopter photographs for object detection of CCT elements is an important sub-project here. For example, in construction supervision, such photographs are used to document and analyze the progress of construction. If the relevant control and command technology (CCT) objects can now be recognized automatically and subsequently used in the analysis, there will be a considerable gain in efficiency.
The results of this project are already bringing improvements: object detection, which was previously only possible in manual processes, and was therefore inefficient, time-consuming and also prone to error, is now automated and highly accurate. Based on current use cases, a time saving of over 90 percent can be achieved through the high degree of automation, along with data processing that is also flexible in terms of time. In addition, the model enables straightforward and efficient object detection even in previously unseen drone survey data. Subsequently, the results are provided as geo-objects.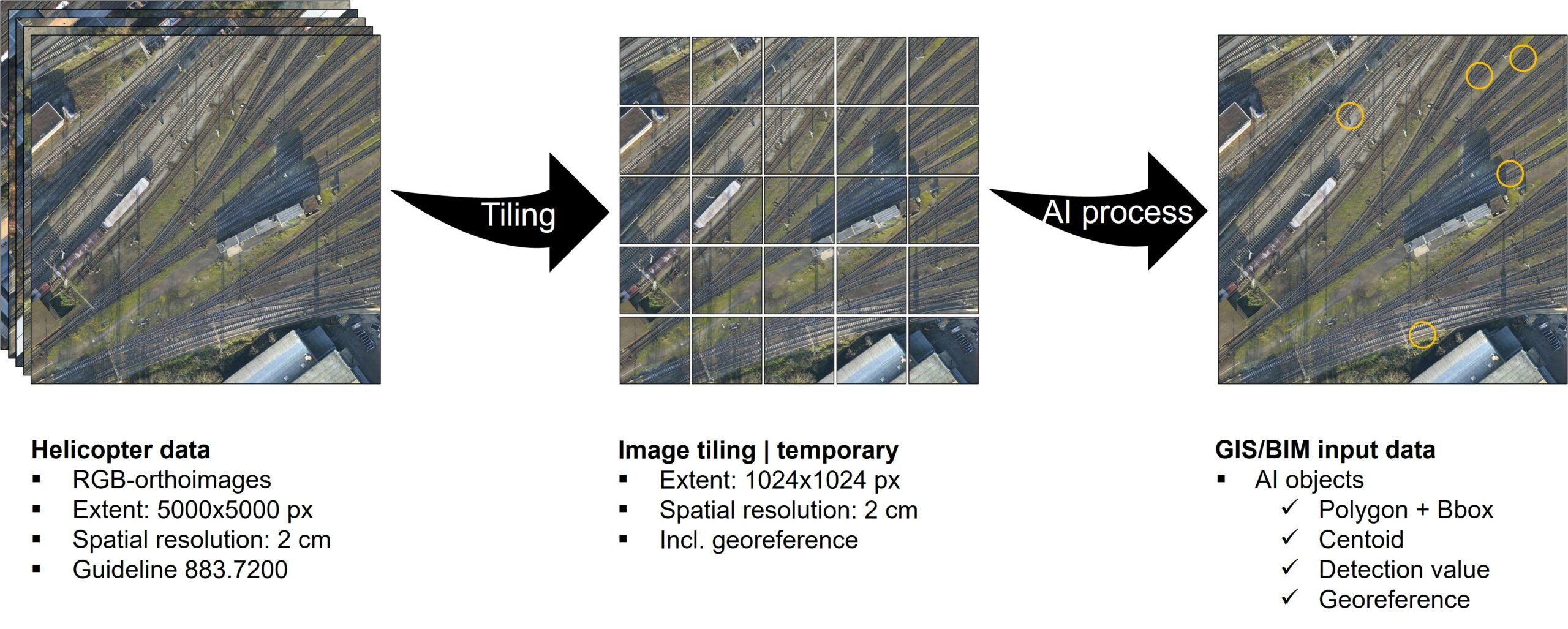 Standardized process flows
The detection process flow for this use case always follows the same principle: The drone survey data is first divided into smaller image sections temporarily. The model trained specifically for the use case is then applied to each of the tiles for the purpose of "instance segmentation". In addition to its spatial geotagging as a polygon, information on the center of gravity and the recognition value, among other things, is assigned to each individual recognized object on the basis of the model quality.
The integration of the software solution provided into Drones2BIM makes its use easy and cost-effective. At first, its feasibility was tested only with regard to track magnets for intermittent automatic train control (PZB). However, the model can also be replaced with a version that can identify other elements of the control and command technology.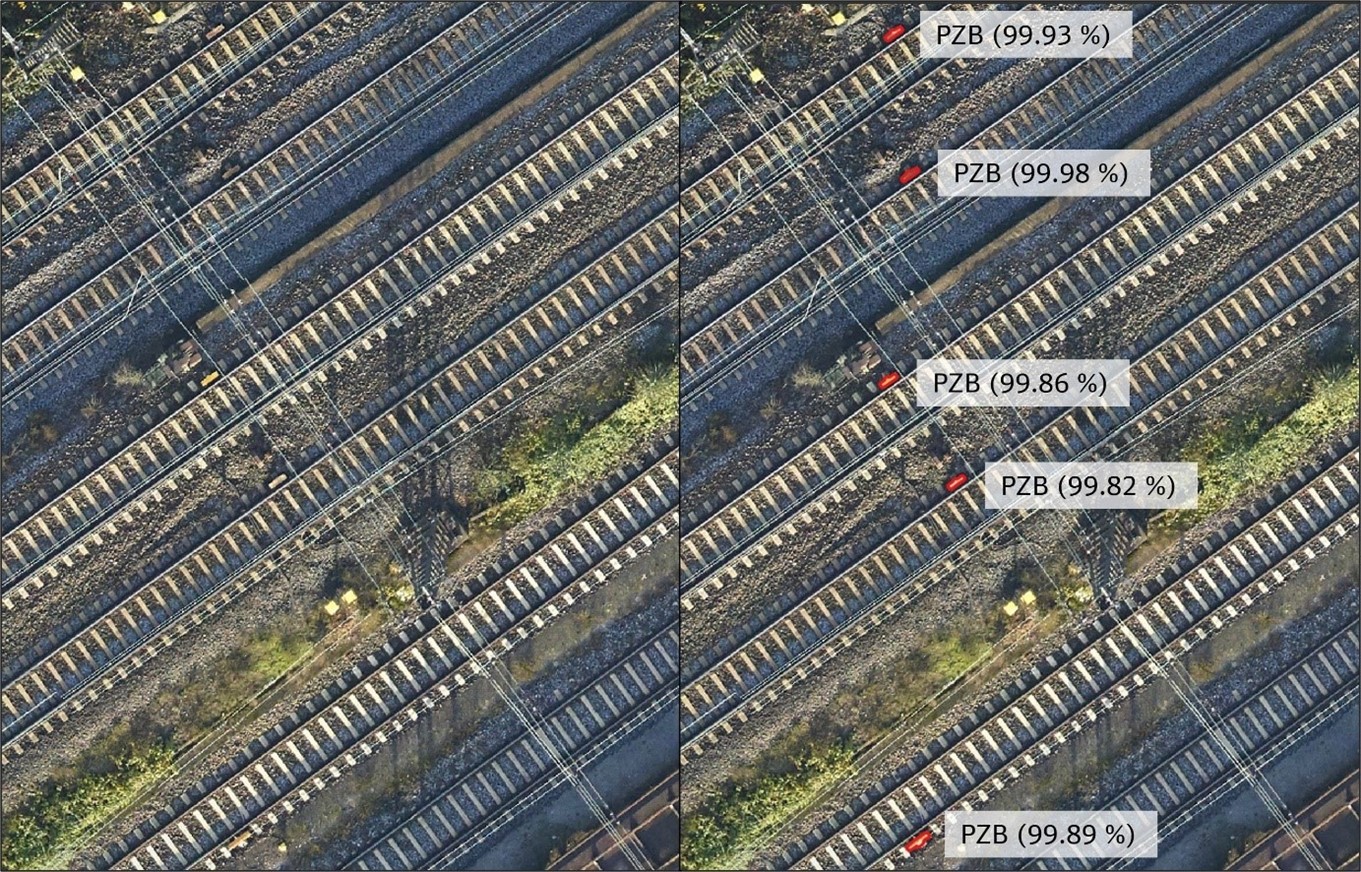 En route to the world of digital rail
The "Computer Vision" digitalization project opens up a range of possibilities that will make working with image files much more efficient in the future. For example, when different sensors are used or their different data sources are used as input for automated object detection. Or if the objects to be recognized also have a geo-reference, thus facilitating their unique spatial geotagging. Or if the as-built survey and the comparison of as-built documents can be performed directly. The "Computer Vision" project paves the way for a further transformation process into a more efficient world of digital rail.