AI-powered maintenance of ICE trains
April 25, 2023 – 9:27 am
Starting this year, infraView, Part of DB E.C.O. Group, will support DB Fernverkehr AG in their endeavors to establish semi-automated maintenance powered by artificial intelligence. The goal of the E-Check project is to automate routine maintenance activities for ICE trains. ICE classes 1, 2 and T will now follow ICE classes 3 and 4.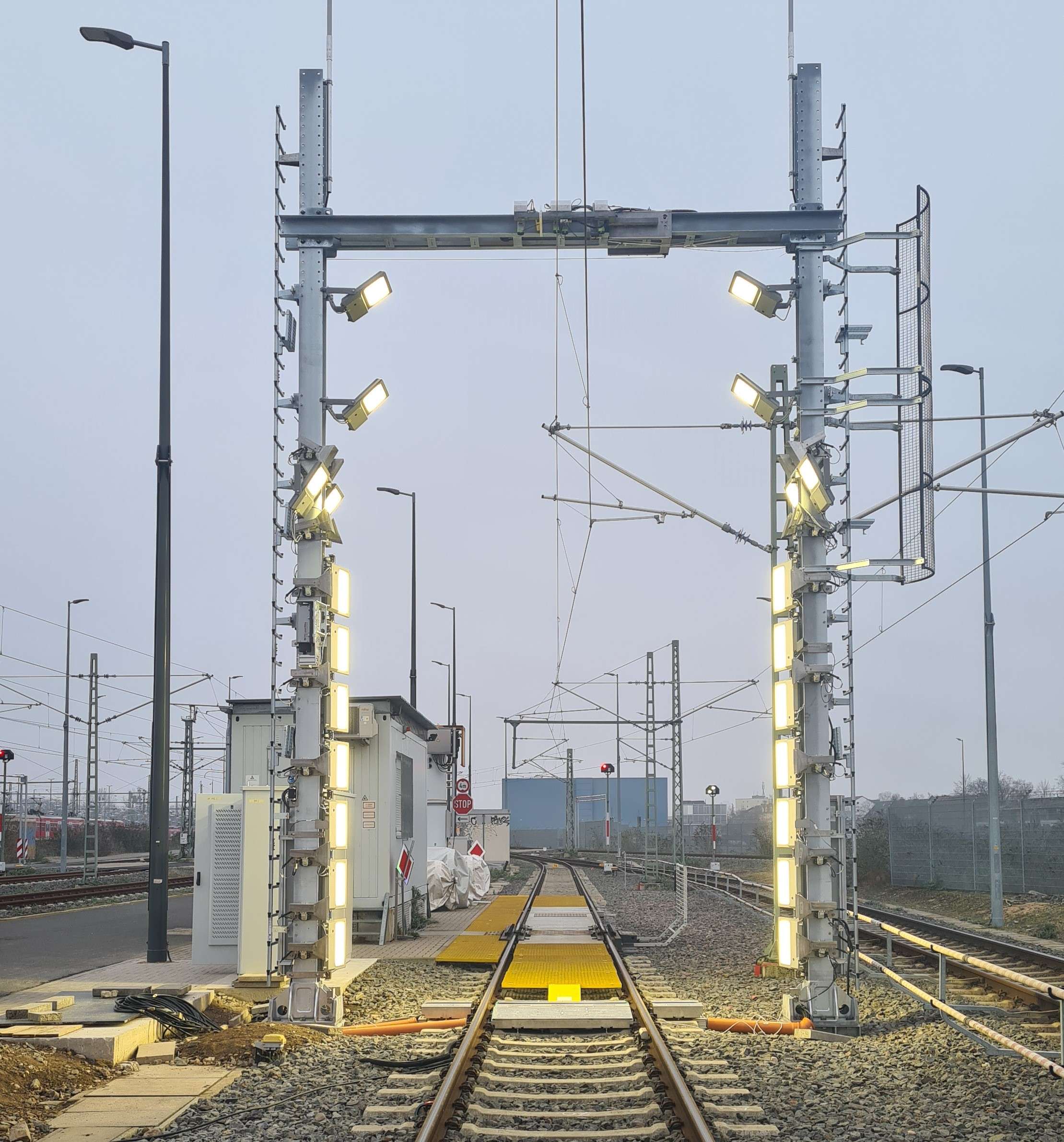 As part of the DB Group's initiatives to digitalize maintenance processes, the E-Check project will make a significant contribution to Digital Rail for Germany.
What exactly is E-Check? In the future, artificial intelligence will be used to automate the external inspection of ICE trains as part of maintenance and general inspection (maintenance levels 100 and 200). The tech provider Gestalt Robotics and the mechanical engineering company Strama-MPS will use their self-developed camera portals to create 360° scans. The visual and acoustic data collected using these camera portals will then form the basis for drafting digital test methods that were previously developed for ICE classes 3 and 4. In a further expansion of the E-Check project, infraView in partnership with Gestalt Robotics will be responsible for developing AI-powered processes to facilitate the digital inspection of trains in ICE classes 1, 2 and T.
Images and audio files captured using the all-weather camera portals will be analyzed using procedures associated with computer vision and statistical signal processing. To obtain this information, high-resolution cameras and sensors will scan the full length of the train from different angles. Damages to the multiple units will be detected in this way. The inspection list will comprise several hundred implemented use cases. The goal of E-Check is to digitally process the majority of all manual visual and acoustic inspections.
Better efficiencies achieved through automation will benefit the workforce by freeing up some of their capacity, which will then enable them to conduct more complex maintenance activities. Furthermore, employees working on the E-Check track will receive fast and accurate information about where they need to take action. The automated process will therefore simplify maintenance and ensure that trains are back in service more quickly. In the maintenance depots, E-Check will be able to clear tracks, which, in turn, will significantly increase maintenance capacities.
The long-term goal of the DB E.C.O. Group and its partners is to facilitate a further expansion of DB Fernverkehr AG's E-Check project. Smart Assisted Maintenance (SAM) will be used to develop individual modular product solutions that will cover all subareas of the maintenance process for automated external diagnostics, ranging from data acquisition through to digital inspections and robotics, all of which can be adapted to individual use cases and rolling stock.